Free collection & delivery
We offer a free collection & delivery service* from your work or home - which ever is more convenient for you.
Also if needed we have a fleet of courtesy vehicles available.
We also provide breakdown recovery services. If your car has broken down anywhere across Ipswich or the surrounding areas, call us immediately. We can come over and tow your car to our garage for repairs or send it to your home as per your preference and request.
*If you don't live within Ipswich itself just get in touch as we can often service those areas that like just outside the Ipswich boundaries.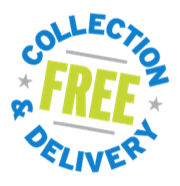 Contact us to see if you qualify for our free collection & delivery services.